Man and Van

The words "man" and "van" are very simple, They are both three letters and they are both nouns and each is a vital ingredient for a successful move. Simplicity is something we at HarringayRemovals.co.uk strive for as we feel that making things straightforward makes the job easier and makes you less stress. So we thought we'd boil down our thorough service into the two aspects of man and van.

Call us now on 020 8746 4350 and our operators will be happy to talk to you. They can supply you with all the advice and answer you need for your move. Anything you as unsure of they can enlighten you and bring you up to speed. We can give a complete rundown of our services and find out exactly how you need our help and how we can provide it to you. Don't just think we're here for people who are in the early stages of moving into a new home or office as we can assist you at any point during the process. For example if you've packed everything up yourself and just need transport then we can offer a range of vehicles and drivers.

Before you know hat exactly our men will do for you then you should know what to expect for our team. We hire only those who are skilled and experienced at moving so that they know how to do the job properly and what to do if there' s a problem. They'll have seen it all and done it all so if you have a specific need or problem then they can take care of. However, we don't just want them to be able to do the job because we also want staff who will be friendly, approachable and patient. If you want to ask them questions we want them to take time out to answer them for you completely so there are no doubts. If something happens and you have to make an unexpected change or reschedule then they will accommodate you. They are here for you and will do whatever it takes to make you move, easy, stress free and pleasant.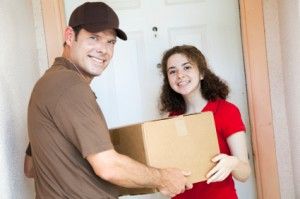 Once our men arrive in their vans they can begin to take care of your packing. First they will organise and make a list of everything to help prevent things form being lost. Then they will use packing materials, which we can provide, and carefully wrap all your belongings in protective coating, that will prevent damage and dirt. Then everything is carefully placed in appropriate containers, which we can also offer you, in a way that the objects inside will be safe and they will be easy to carry. Then we can load our vehicles and tie down your things so they do not shake about when on the move. It can take our team about a day to sort and pack the average two bedroom house so your packing nightmare will be over in no time.

We can then have everything taken directly to your new address but if you do not want this then we can recommend our storage facilities. We can look after as many of your possessions as you like and we can guarantee that they will be safe and intact we you require them. At any time you can collect your goods or we can deliver them to you.

Don't assume we will just help you move in or around Harringay as we can also handle international moves, so if you're thinking about moving into the EU get in touch and we'll send you a man in a van.