Office Removals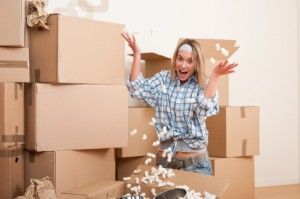 Offices usually cast images of dreary, boring places into a mind. We see them as a place that must be endured to simply make a living. We are go there day in, day out, doing the same thing over and over again, talking to the same people, and so on and so forth. An office can get very tedious very quickly. If you run an office you want you staff to be eager and motivated. You want them to do the best job possible so that they truly earn their paycheque. One of the ways you could do this is by moving into a new office. If your current building is old, falling apart or just uninspiring it reflects on the people and so moving into a new, modern, vibrant building can change your employees attitudes right around and help your firm flourish.

If you think this is a good idea then HarringayRemovals.co.uk is here to help you. Call us on 020 8746 4350. You will be put through to one of our expert operators who can answer your questions, give you the facts and let you know what you're in for. Moving into anew office can be a lot of work but we can handle it all for you. Every step of the way we can do the dirty work while you just sit back and watch your firm be revived. In this day and age, you don't want to spend a lot of money so you may consider taking care of the move yourself rather than hire a removal firm. This may sound cheaper but you would be surprised because all the work you doing organising and enacting your move means that you're too busy to make any money. Hiring us guarantees that not only will you save money but also save time.

If you want us to take care of your packing then let us know and we can be around immediately. An office can be full of files, computers, cabinets, desks and more that all have to be sorted, wrapped up and put in containers. We will do all of this in a prompt and safe manner. With us involved you don't have to worry about anything being lost, broken, damaged or even dirtied. We will take every precaution such as covering all your possession in bubble wrap and polystyrene to ensure this. Furniture can be a problem but nor for us as we will dismantle it if necessary so that I can be moved through doors or up and down stairs. We have a multitude of containers that allows us to transport anything your office has. We will make all the boxes easy to carry so there is no chance of injuries.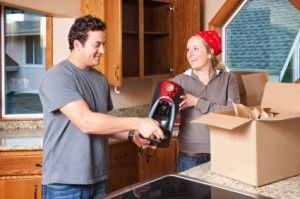 Once this has been completed then we can begin to move all your possessions to your new address in our range of vehicles. We will take care on the journey not to bump or shake your items but we will still get them to you one time. If you don't want some or all of your things taking to your new office then let us know and we can temporally hold onto them at our secure storage depot. While here they will be safe from any hazard and ready to be delivered to you when needed. Once they arrive at your new workplace then we can unpack and set everything up for you.

So give us a call now and HarringayRemovals.co.uk help you move to a new office that can revitalise your firm and enrich the success of your business.