House Removals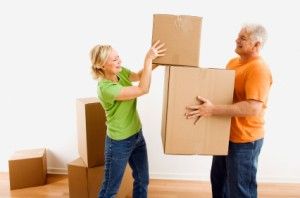 Odds are if you're reading this page then you are considering moving home. Another good bet would be that you know it can be a lot of hard work to do so. You've thought about all the planning, paperwork, packing, carrying, loading, transportation and more that you would have to do. There is also a good chance that you're reading this because you don't want all that stress and effort, you just want to have a fun and exciting process that leads to a new life. If that's what you want then you've come to the right place as we at HarringayRemovals.co.uk can do absolutely everything that is needed for a successful home move.

You still may be unsure if a removal company is for you but we can give you every detail you require just by giving calling our operators who will be glad to hear from you and will be ready to answer any questions or give you a few tips on your move. You may be just seeking some information or you may want to book us to transport your belongings or you want us to take care of everything for you, so whatever you want from us we'll be happy to provide.

First things first we'll sort out a payment plan. You may think that it can be expensive to hire a removal firm but you couldn't be further from the truth. We operate under the idea that you pay us just for what we do. We have no packages in which you have to find what's most suitable because we charge you just for what services you have need of. If you want us to do some things but not others, if you want us to provide packaging and containers or you have them yourself or if you want us to do everything then we charge accordingly. Hiring us ensures that you are never cheated, that there are no hidden costs and that you get the best service possible.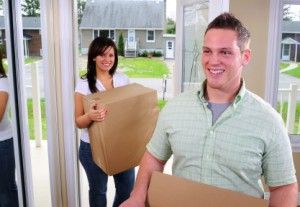 If you want us to help you with packing then we can be there right away. After making an inventory of your goods we will begin wrapping and securing all of your possessions with materials such as bubble wrap and polystyrene which we can happily provide. Doing this guarantees that all your things will be free from damage and dirt during your move. We also can supply you with boxes of all sizes and materials which means that no matter what you want moved we can get it to your new home easily and safely. We take extra care to make sure that the boxes are easy to carry so there are no chances of anyone being injured. Furniture can be taken care of by disassembling it if necessary so that it can be moved and transported easier.

Transport can be taken care of by us as we have a fleet of vans and lorries at our disposal to get your things where you want them and on time. Once everything arrives at your new address we can begin to unpack everything, set it all up and rebuild and dismantled furniture. If you don't want it all taken to your new address immediately then we can hold onto to it in safe and secure storage depot and return everything to you as soon as you need it.

We can offer you so much more than this such as helping you with international moves into the EU so call us now on 020 8746 4350 and we'll do everything to make your move a success.