Storage

Our storage containers are empty. HarringayRemovals.co.uk strives to be the best removal company there is and yet our storage facilities are not full. You may be asking yourself why a removals company would have them in the first place but sometimes when a person or persons are moving into a home or office things don't always go as planned. When they move out of their original address they may not be able to move straight into their new one and so they need somewhere to put their things until they can move them into their new residence. Sometimes the new location may be smaller than the previous and so there's not as much room to put everything. Other times it's just that when someone moves they don't want as much clutter and so take this as an opportunity to cut down on what they need.

If you're well underway with your move or you are just considering it then call us on 020 8746 4350 and we can guarantee that we can help you in some capacity. If you just need advice or guidance on your move, if you want a list of our services or you are eager to hire us then we're here for you. If you want us to help you directly then we will talk to you to get as much detail about your move as possible so we know what we can do. Our prices are amazing because we only charge you for what we do rather than flogging useless package deals at you.

If you decide to hire us then w can do absolutely everything you would need for a move. Don't just think we're here to help you move locally as we can help you to relocate anywhere within the EU and we'll provide you with the same services not matter where you go. To begin with we will take care of all your packing. We'll send a team around and they will start to organise all your things so they can be packed appropriately. Then we will cover everything in protective material such as bubble wrap which will ensure it's safety. Our team can move any furniture and dissemble it is difficult to remove from the building or to transport. We will then put everything into suitable containers and then it will be ready to be taken wherever you need it. It can take one or two days to pack the average house or office so we'll have it done in no time.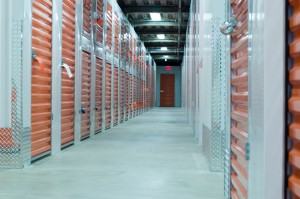 So where does packing come into play? Well, once everything is packed we can have it moved to our secure storage facility. We can take as much or as little as you would like and they can be of any size so if it's just a couple of boxes or a vehicle we can accommodate you. When your goods arrive we will take a thorough inventory so that we will not lose or misplace anything, and will guarantee you with full accountability if such things should happen. Then we proceed to wrap everything up in protective materials, further ensuring it's safety.

Then we take all your things and move them into a container. Each one is fully stable and will protect against any hazardous weather or temperatures. The depot is patrolled constantly so no unwanted individuals will gain access to your possessions. You can take back your things any day of the week and we can transport them straight to you.

So why are our storage containers empty? It's because we're keeping them bare for when you need them.