International Removals
Have you ever secretly wanted to move to a foreign county? Have you dreamed of getting out of Harringay and living somewhere in the EU? Have you just never thought about it seriously because of the work involved or because you think people would say you and the idea was silly? Well, you shouldn't listen to such people because you should be chasing your dream and HarringayRemovals.co.uk can help you catch up to it.

We are a removal service based in Harringay that has the experience, staff and knowledge to make your international move a reality. By calling us we can run you through the process, give you the info, tell you what you would have to do, what services you would require and so on. No matter how far along the process you are, whether you're just entertaining the thought, you've just bought your home within the EU or you're on your way and just want help transporting your belongings then we'd love to hear from you.

If you've already chosen your new home then don't buy it straight away as you should first visit it several times. Make sure it has everything you want and that there are no hidden surprises. Check it has any facilities that you require such as a garage, loft or garden so you don't suddenly realise it is missing only when you've moved in. Talk to the people around the neighbourhood to get a idea what the area is like and make sure you know where you'll be working and where any of your children will be attending school. Be aware of local laws and citizenship requirements and once you've agreed to move make sure you register with the local authorities.

Once this is taken care we cans start to handle the main bulk of you move, in other words; the packing. This can be a long and difficult process on your own but with our help we'll have it done in no time at all. We'll send around a team of skilled movers who will make an inventory and organise your possessions. Then everything will be secured in bubble wrap and polystyrene ensuring the safety and integrity of all your items. We'll then start to place them into cardboard boxes and other containers that we can provide. We take care so that nothing is crushed and no box is overloaded making it easy and safe to carry. Furniture will also be taken care of and will be dismantled if necessary making it simpler to remove from your building as well as to transport. We will then load everything, including your vehicles, and have them shipped straight to your new home.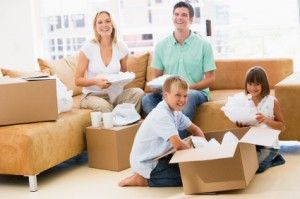 If for whatever reason you do not want your belongings taken to your new address immediately then we can place them in storage facilities in either Harringay or your new homeland. Here we get protect then from everything including and weather, hazardous temperatures and thieves and vandals. The area will be fully secured and have patrolmen there at all times. You can have access to your things any day of the week and we can bring them straight to you.

When you arrive in your new country we can drive your right to you new home and our staff who can speak the local language will take care of any outstanding problems with customs and whatnot. We can have everything set up for you as soon as you enter the door and you will be able to enjoy your dream home all thanks to HarringayRemovals.co.uk.