How To Figure Out Which Removal Services Are Right For You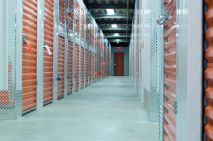 The process of moving home can be a tricky business. With so many ways in which to get the job done, it can often be difficult to navigate around the many different services which are offered in order to make sure that you get the best moving experience. As such, when it comes to figuring out what you can do in order to get the best moving experience, selecting the right services is absolutely vital. For those who have never moved before, however, or even those who have a limited experience or moving or have not moved in a long time, figuring out which services best suit your needs can be incredibly tough. In order to figure out what is best for you, follow the below steps in order to make sure that you hire the very best removal services on offer. Before you begin trying to figure out which moving services are right for you, it is important to assess what you have that will need moving. This can be done by taking and inventory of your home and deciding which possessions will need to be transported to the new home. During this process, it can pay to be ruthless, as those items which you no longer need of want are items which will not have to be transported and packed. Once you have a firm idea of what you have that needs to go, then you will have a rough estimate of the amount of space which will be required in order to make sure that everything arrives at the new home and you can plan your removal services accordingly. As well as figuring out the sheer volume of what it is that you will need to take, it can be a good idea to assess whether you have any specialist items which will need special considerations during the move. For those smaller moves, this will be less likely, though delicate antiques can often be one of the first things which require special attention when moving home. From grandfather clocks to chandeliers, pianos to pool tables, there are quite often items which might require special attention from the professional removals team which you hire and may require you to hire specialist services in order to make sure that you get the right kind of move into the new home without anything being damaged. For those who are really unsure of which removal services they require, it can often pay to talk to friends and family who might have moved in the recent past. This kind of valuable real life information can be a great way of informing you of what you need, and because they will likely be aware of your situation, they will be able to provide information and advice accordingly. With the help people who have been through the experience before, selecting the right removals services can quickly become a whole lot easier. As well as friends and family who might have had the requisite experience, it is often important to talk to a large number of firms before settling on one. Talking to as many experts as possible not only opens you up to new worlds of advice and ideas, but can allow you to take away a large number of quotes. As well as finding out which services are on offer, this will allow you to figure out how much they will cost, which could well effect the choices you eventually make. When it comes time to make the decision, having a large number of quotes and contacts can be the final piece to the puzzle of finding the right removal services for your needs.
More posts
Although hiring a man and van service is probably high on your agenda when you're making your...
When looking to hire removals to help assist you on the move, what we all need are reliable,...