A Handy Guide to Hiring a Man and Van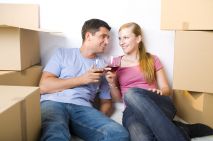 Although hiring a man and van service is probably high on your agenda when you're making your moving house plan, the chances are that you don't have much experience in this area, if any! This can make the process all seem quite stressful and this is exacerbated by the fact that it's one of the most important things to get right regarding the removals process. However, with the correct planning, consideration and organisation, you'll have chosen the right man and van service in no time and be well on your way to having a successful move! Do your ResearchThis is the most vital thing that you can do to ensure that you get the right man and a van for you and your individual moving needs. It may take up a bit of time that you hadn't necessarily factored in to your plan, but it's well worth it because it will make sure that all of your decisions are that little bit more informed and you'll end up feeling much more confident in the way you make decisions related to your move. Reviews and ReputationThese two factors are the easiest way to judge any removals services but especially man and van hire which can be notoriously difficult to judge because they all appear to be offering exactly the same service for roughly the same price! One way to check this is by asking around your friends, family and colleagues to determine whether they've had any particularly good or bad experiences with local removals services and if there are any in particular that they'd recommend. If you don't have people you can ask or who have recently moved then another great way to check credentials is by looking at online reviews and seeing if anyone used a removal company for a similar move to yours and has a company they can recommend. Choosing a man and a van service in this way is a great idea as it ensures a higher level of quality. Packing your PossessionsThese is an area of the removals process which your man and van service should be able to offer you help and guidance with. Packing can seem like a particularly daunting task but with the advice of your removals company, it shouldn't be too much of a chore. Once you've completed your packing yourselves your man and van service should be able to disassemble and move furniture which you are unable to. They will also be able to load and unload the removals vehicle safely and securely with your possessions ensuring not only their safety but also yours as you won't need to attempt to carry anything heavier than you're comfortable with. This is one of the biggest and most useful factors of hiring a man with a van. Choosing StorageChoosing storage options is probably something most people have never had to do before so that's why it's essential to choose a man and van service which is able to offer you advice and options with regards to what you choose. It can feel complicated wading through endless information, prices and offers and locations but your man and van service should be able to advise you on what you need and what best suits your individual needs, for example they may be able to suggest the best location for you based on where you are and on the payment plan you want. It's vital to ask for a cost breakdown so you don't end up paying for things you don't need.
More posts
When looking to hire removals to help assist you on the move, what we all need are reliable,...